Acclimation back into society for anyone is a difficult process. Women face a host of challenges as they make efforts towards regaining their independence. In addition, fear has become a huge factor for many women making their transition within the community.  
The most widely known obstacles to re-entry are employment and housing, discrimination, public assistance, food stamps, voting, gaining custody of their children, and obtaining a drivers' license. On top of which there's often a feeling of frustration associated with small, everyday tasks, like holding a conservation, using a computer or other technology, looking for a job, going back to school, and riding public transportation.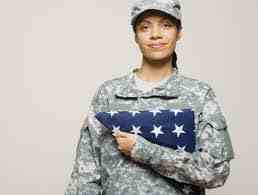 U.S. woman who are veterans makes up more than 8 percent of the population. Many female veterans suffer from post-traumatic stress disorder (PTSD). Dealing with PTSD has caused veteran women to struggle severely in their ability to mother their children. Managing PTSD is an ongoing process for them. Female veterans need our support! This is why Another Chance Outreach Center is in existence because we understand that adapting to change can be a difficult task. We will assist them in the areas mentioned above, and we are asking for your financial help. Readjusting is not easy for anyone, but it most certainly can be done with time, dedication, and hard work.